Honored To Be Ranked On The Real Trends Best Real Estate Professionals List 2018
We are beyond thankful to be ranked as one of Real Trends America's Best Real Estate Professionals for our performance in 2017 in both sales and transaction volume.
Grateful to our clients for always trusting us when buying or selling South Florida real estate, and to our agents and support staff for delivering excellent client service.
With 84 happy clients served and $50.2M in closed and pending sales year-to-date, we are your best choice when selling South Florida real estate. ❤️
Numbers and facts are everything. More than 23 of ONE Sotheby's International Realty's agents have been featured on REAL Trends, America's Best of 2018.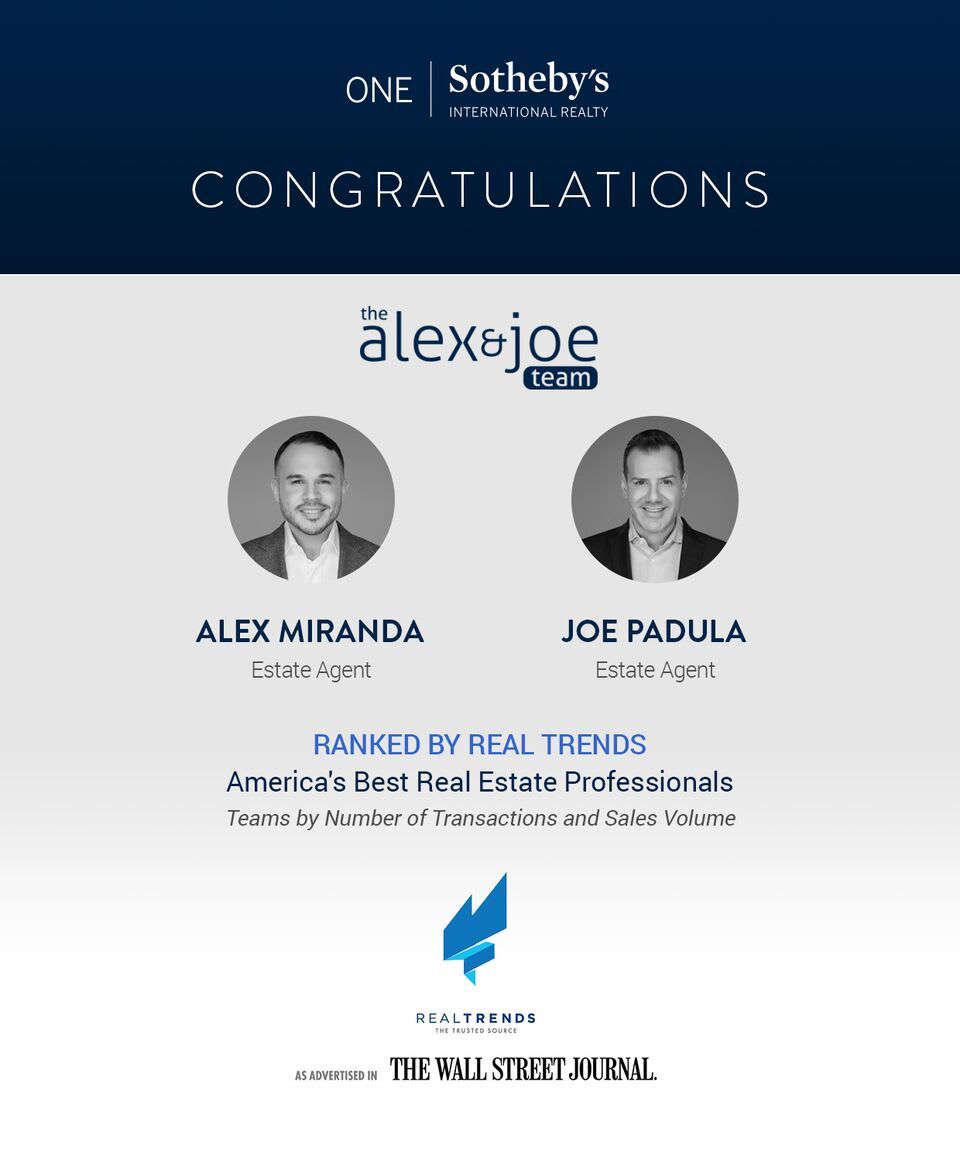 We are grateful to have served 92 families in 2017 and 84 families so far this year. Want to learn more about how we can help you sell your home? We start by creating an experience.
We like to make it very easy for our potential buyers to understand the steps that we take with you in order to find your dream home!