Who You Work With Matters - Case Study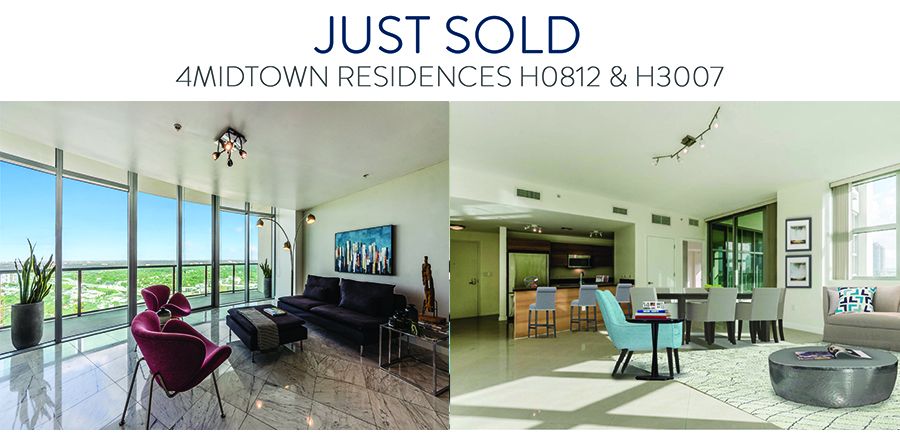 We are pleased to announce the sale of Residences H0812 and H3007 at Four Midtown Miami. We represented the Sellers in these two unrelated closings.
These two properties had been listed with other brokers who were unable to sell the condos due to a combination of overpricing and lack of a marketing strategy, we launched both properties and got them sold turning two Sellers into happy clients and making new neighbors along the way.
How did we do it? A combination of the following:
Professional Photography
Professional Staging (H3007)
Virtual Staging (H0812)
Paid Advertising Campaigns on

Facebook

and

Instagram linking to a lead capture landing page (a modern mousetrap).
An effective Open House strategy
Before and After gallery for H3007: Notice the difference staging and professional photography can do to showcase a home.
Before & After Gallery for H0812: Since the property was empty, notice how nice the main shot looks virtually staged
There is an art to selling fine homes. Just as an art gallery positions and places art, we position your property to place it in its finest light and to showcase its value.
Together with ONE | Sotheby's International Realty, we offer the most robust, far reaching, high-quality and technologically advanced property showcase. Your home could be our next record sale.
Our primary objective is to net you the highest possible proceeds in the least amount of time, and we have a proven track record. Read about what recent Seller's have to say about our strategies.
If you are considering selling your home or simply would like to know the value of your home, start the process here.
Chances are that we already have your buyer in sight and your property in view.
#WhoYouWorkWithMatters